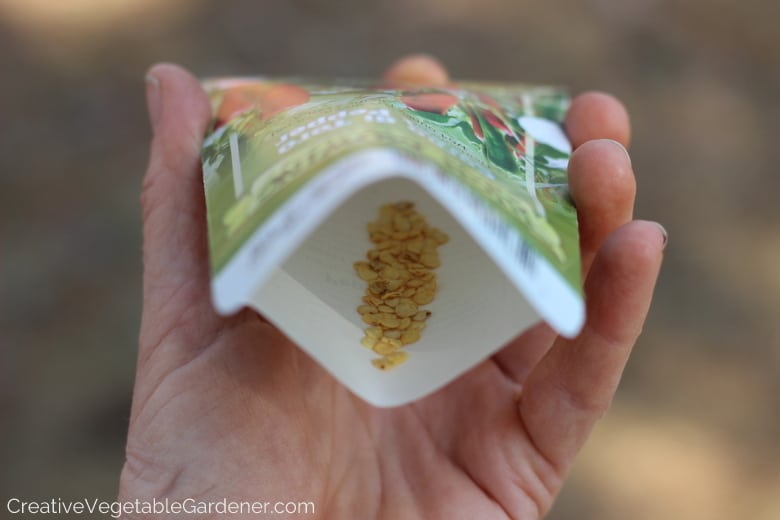 Early last spring I was in my backyard potting up some seedlings that were still waiting to go into the ground and tidying up my seed starting supplies. It was late afternoon and the sun was shining through the branches of our huge red oak tree. I was feeling the elation that comes with the beginning of spring in Wisconsin. All of the gray days and frigid nights of the past few month were being forgiven – it was time to garden!!
As I happily puttered around my yard I started reflecting on how much extra joy starting my own seeds had brought to my life over the last 10 years.
The steps I take in late February each year – setting up my seed rack in my living room, mixing soil, planting tiny seeds – and the process of caring for my seedlings in the following weeks – watching the fragile first leaves poke through the soil, checking on them, watering them and sometimes fretting over them – are some of my favorite parts of gardening.
There are lots of practical reasons to start seeds like saving money and the ability to grow unique varieties. But, on that spring afternoon I realized that starting seeds had become a treasured yearly ritual for me.
It's how I cast my hat in the ring for the upcoming season. It's my declaration of hope for the coming rebirth of spring, my trust that the winter really will end at some point soon, and a re-connection to one of the most important and healing parts of my life – my garden.
On that spring afternoon last year I attempted to capture with my camera some of the beauty and joy of starting seeds. Here's what I saw through my lens:
Learn the art of growing your own organic plants at home with my how-to video series, Super Easy Seed Starting. Watch some of the preview videos here.
.
SHARE IT ON PINTEREST