Do you wish you got more food from your garden? I don't blame you. Gardening is joyful work, but it's work nevertheless. It's nice to feel that the hours and sweat you're pouring into your garden are being rewarded with large, colorful and delicious harvests.
Getting more food from your garden is an attainable goal for sure. You just need to understand some of the different characteristics of the vegetables you grow.
A few years ago my sister called me from Philadelphia, where she's learning to garden, and asked me, "When you plant one onion how many onions do you get?"
Wow! This one question from a newbie gardener completely re-framed how I look at my garden. (My sister's always good like that!)  I had never quite thought about each vegetable in this way. When you start to examine the garden in this light there are clearly things that are more "worth it" to grow than others.
When you plant a tomato you obviously get a lot of bang for your buck. You plant one seedling, wait three months, and then get to harvest pounds and pounds of tomatoes. That's a pretty good investment for a $3 seedling.
On the other hand, when you plant a cabbage seedling you wait 70 days and then harvest one cabbage. That's it, no more, it's over. If you want to get anything more out of that space you'll have to rip out the remaining cabbage carcass and plant something else.
Hmmm, which one sounds like a better investment to you? Well, it might depend on how much you love cabbage and hate tomatoes. Maybe you eat sauerkraut every day for lunch so you can't wait to fill your garden with it. The answer all depends on your unique perspective.
That's why it's important to know a bit more about the harvest categories of vegetable so you can make a strategic decision based on your priorities, your diet, and what the people in your house like to eat.
In the Winter Masterclass of the Flavorful Life Garden Club  we dive deeper into these categories. Since it's prime garden planning time, I thought you'd benefit from a bit of an overview, as well.
The Three Harvest Categories You Need to Know
Plant One – Harvest One
In this category are vegetables that produce one thing to harvest for each seed or seedling you plant. When the seed or seedling matures you'll harvest the whole thing and it won't re-grow.
For example, when you plant an onion seedling, you'll wait 100 days for it to mature, and then you'll harvest the onion. That's it, that's all you'll get from that one seedling.
Some of the the vegetables that fall into this category are: beets, broccoli, cauliflower, garlic, radish, turnips.
I created a one page guide that has the full list of vegetables in each category with some gardening planning tips. Download it here.
So what does this mean for your garden planning? Think about each vegetable in this category and decide whether you want to devote the space and time to it. A bonus to vegetables that get harvested all at once is that often you have time to plant something else in its place. For example, I usually plant my fall carrots and beets in the space from which I harvest my onions in July.
.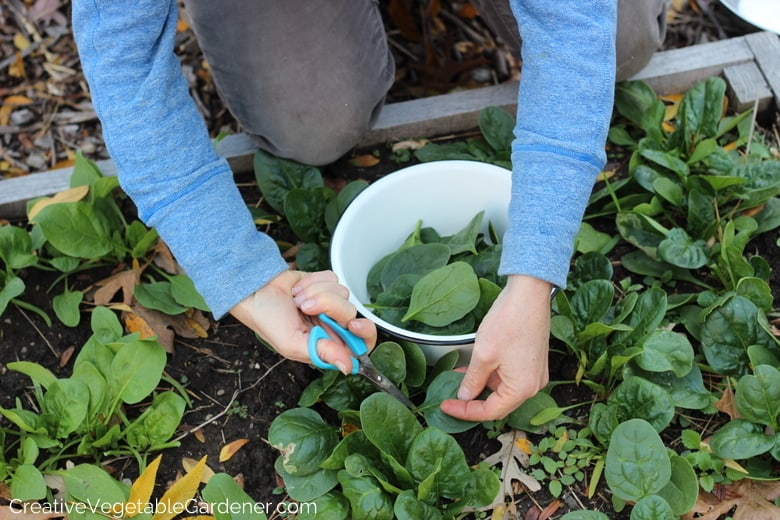 Harvest for a Long Time
Plants in this category will produce a harvest for many weeks or months as they continue to grow new leaves and fruit throughout the season. They're a pretty good bang for their buck!
For example, a basil seedling planted in early summer will produce for many weeks. The leaves will continue to grow so you'll be able to go back to the same plant for a bunch of dinner harvests.
Some of the vegetables that fall into this category are: basil, brussels sprouts, eggplant, kale, spinach, perennial herbs.
What does this mean for garden planning?  You could choose to plant more of these crops because they produce a continued supply of food in your garden. You'll also have an extended period of time to deal with the harvest since it doesn't come all at once. Remember that they'll remain in place for most of the garden season so you won't be able to plant anything else in that space.
.
Harvest for a Short Time
These vegetables do produce more than one vegetable per seed, but as they ripen they're harvested for only a short window of time. If you've grown bush beans you know that once they're ripe you can go back to the plants every few days to pick for supper. But after a few weeks the beans will slow down and eventually stop.  
Vegetables that fall into this category are:  bush beans, cilantro, dill, peas, salad mix, winter squash.
Grab your free one page guide with all of the veggies in each category and keep in close at hand when deciding what to grow in your garden this season! Download it here.
What does this mean for garden planning?  If you want a continued supply of your favorites from this category some of them can be planted multiple times throughout the season. Keep in mind that many of the plants will remain in their garden space for much of the season even though they may only produce for a limited amount of time.
And because you only have a short time to deal with the harvest, be careful of how much you plant if you don't think you'll be able to eat it all or preserve it when it's ready.
.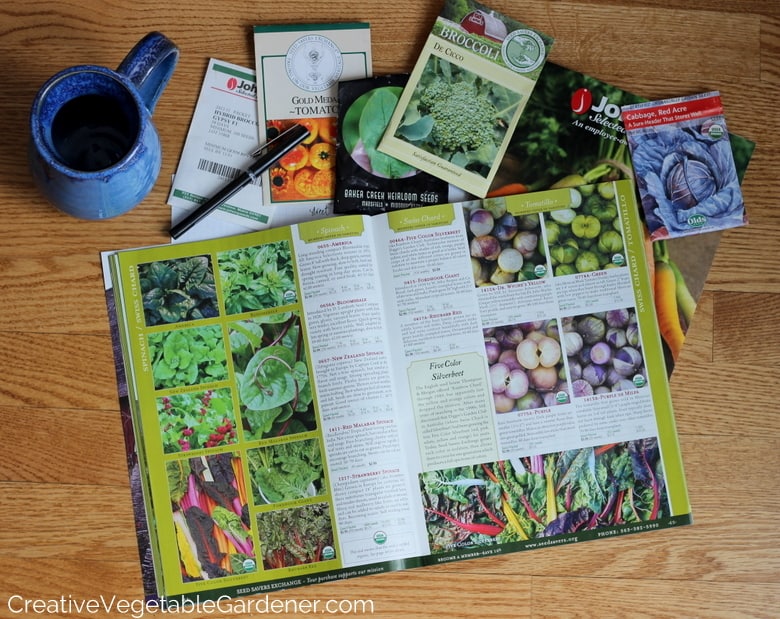 Understanding all of these categories is a great first step in getting the most from your garden each and every season. Armed with this knowledge you'll now be able to make more strategic decisions in your garden and evaluate which vegetables are "worth it" to grow.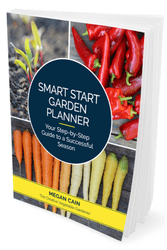 .
I help you delve deeper into the different characteristics of all of the vegetables in my Smart Start Garden Planner. I even created a Veggie Essentials Cheat Sheet table with each vegetable and everything you need to know about it including in which season it will produce a harvest, how many day it takes to grow to harvest size, and recommended varieties.
.
.
.
Want to read more about garden planning?
Free 10 Step Guide to Planning a Smart Spring Garden
Unique & Colorful Varieties to Grow This Year
How Do You Plan Your Small Garden?
SHARE IT ON PINTEREST